---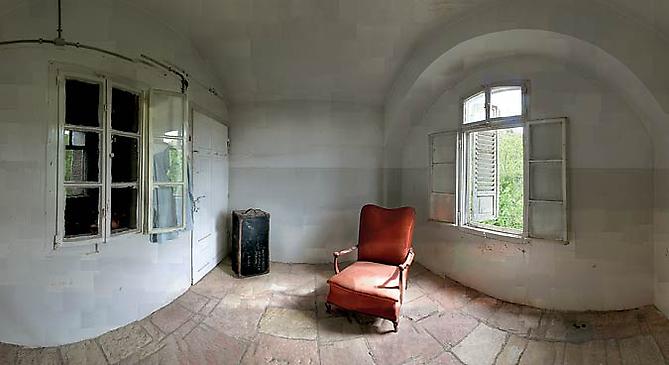 ---
Press Release
Forevermore: The Hansen Project
Yuval Yairi
May 12 - July 30, 2005
The Andrea Meislin Gallery is pleased to present
Forevermore: The Hansen Project
, an exhibition of 20 color photographs by Yuval Yairi. These mosaic-like creations are the product of the artist's focus on The Hospital for Hansen Disease in Jerusalem, an almost vacant leprosy hospital and the remnants of the lives that once inhabited it.
S.Y. Agnon, the Israeli novelist and Nobel laureate, placed two of his most famous works in this hospital, Shira and Forevermore - hence the title of this exhibition.
Working on a tripod with a digital video camera in still mode, the artist approximates the movement of the viewer's gaze as he slowly observes the details before him. A single image is constructed from hundreds (sometimes thousands) of frames.
Yairi's technique is painterly in essence. He observes and documents space by the accumulation of small fragments, and the use of layering - re-photographing parts of a scene in which certain changes have occurred (either changes in the natural light that took place in the time elapsed, or the inclusion of objects or people previously absent). This resembles the painter who transforms visual information into brushstrokes of pigment on canvas. The resulting effect has a dreamlike quality - both surreal and remarkably realistic, eliciting memories and feelings evoked by the architectural spaces.